This project started when some friends at Arthole prompted artists to submit their goose-themed artwork for a zine. As I did some research to get some inspiration, I came across this beautiful story from Egyptian mythology: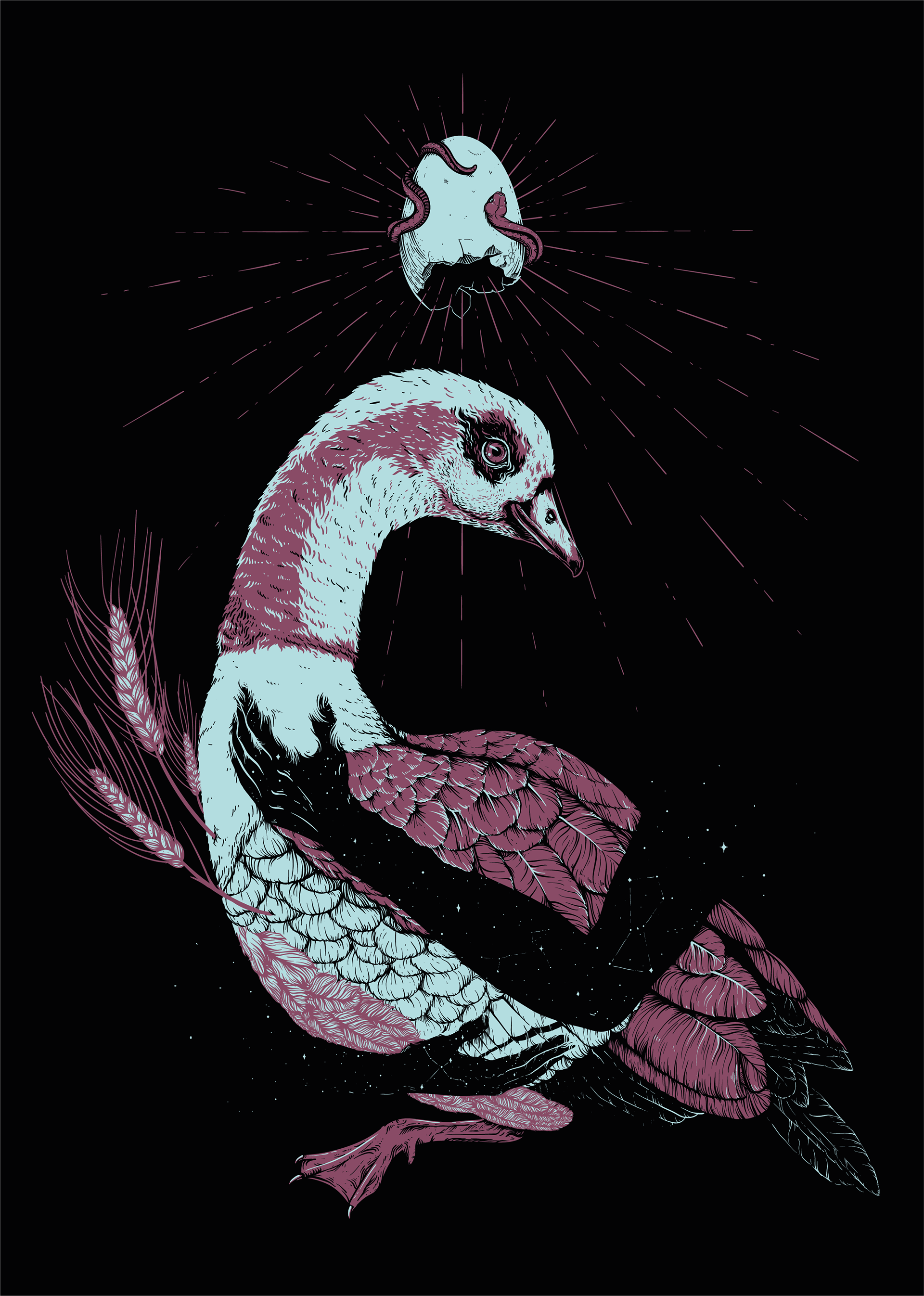 Geb was a divine creator goose who laid an egg from which the Sun was born. He was the god of Earth and father of snakes, and bailey grew out of his ribs. Nut was the goddess of Cosmos and mothers, and her body was covered in stars. In their romance, they got locked in such a long embrace that they had to be separated by an enraged god of Air. Since then, Nut comes back to Geb every evening, causing darkness. It was also believed that when there's a storm, it's because Nut has come closer to Geb, the earth.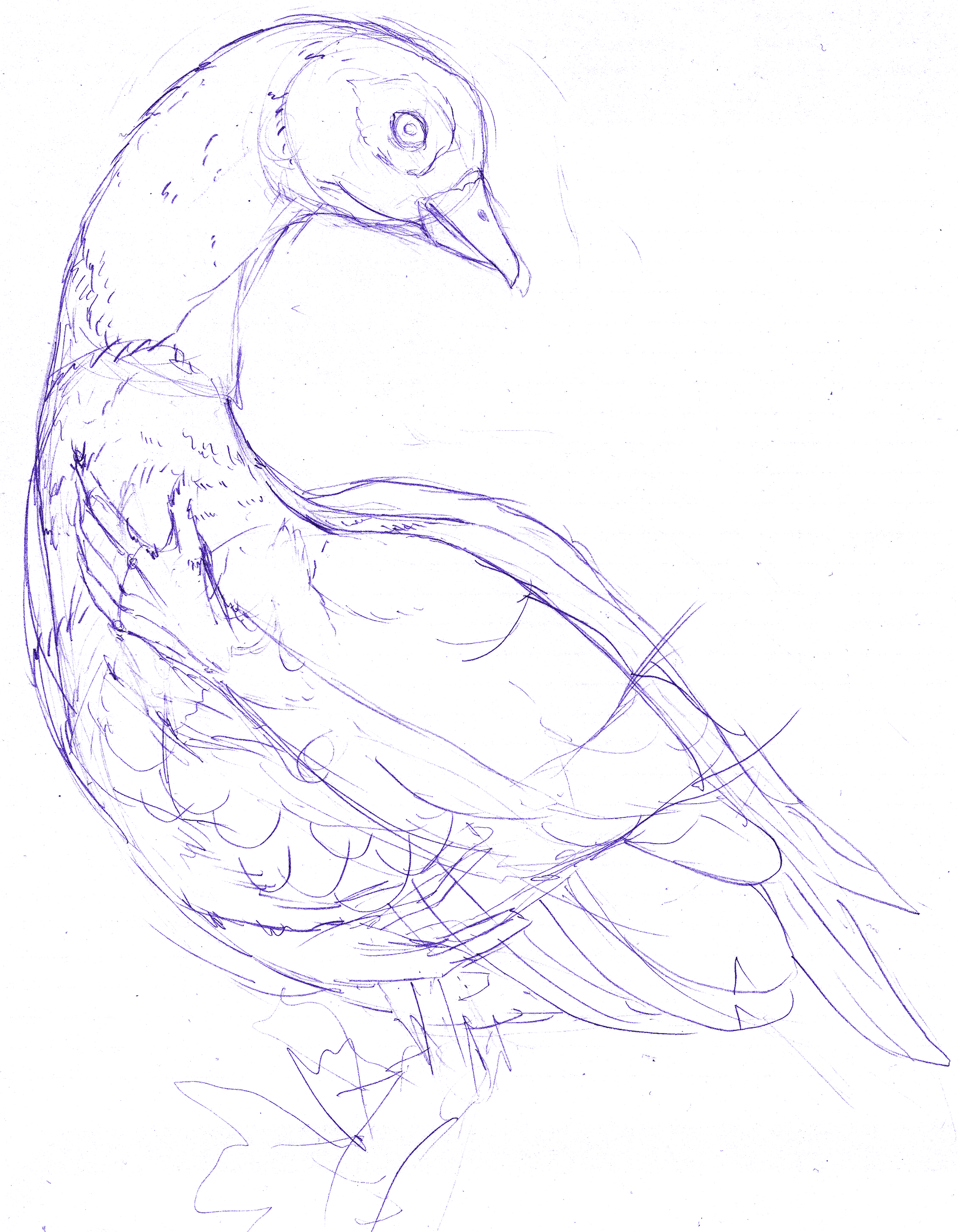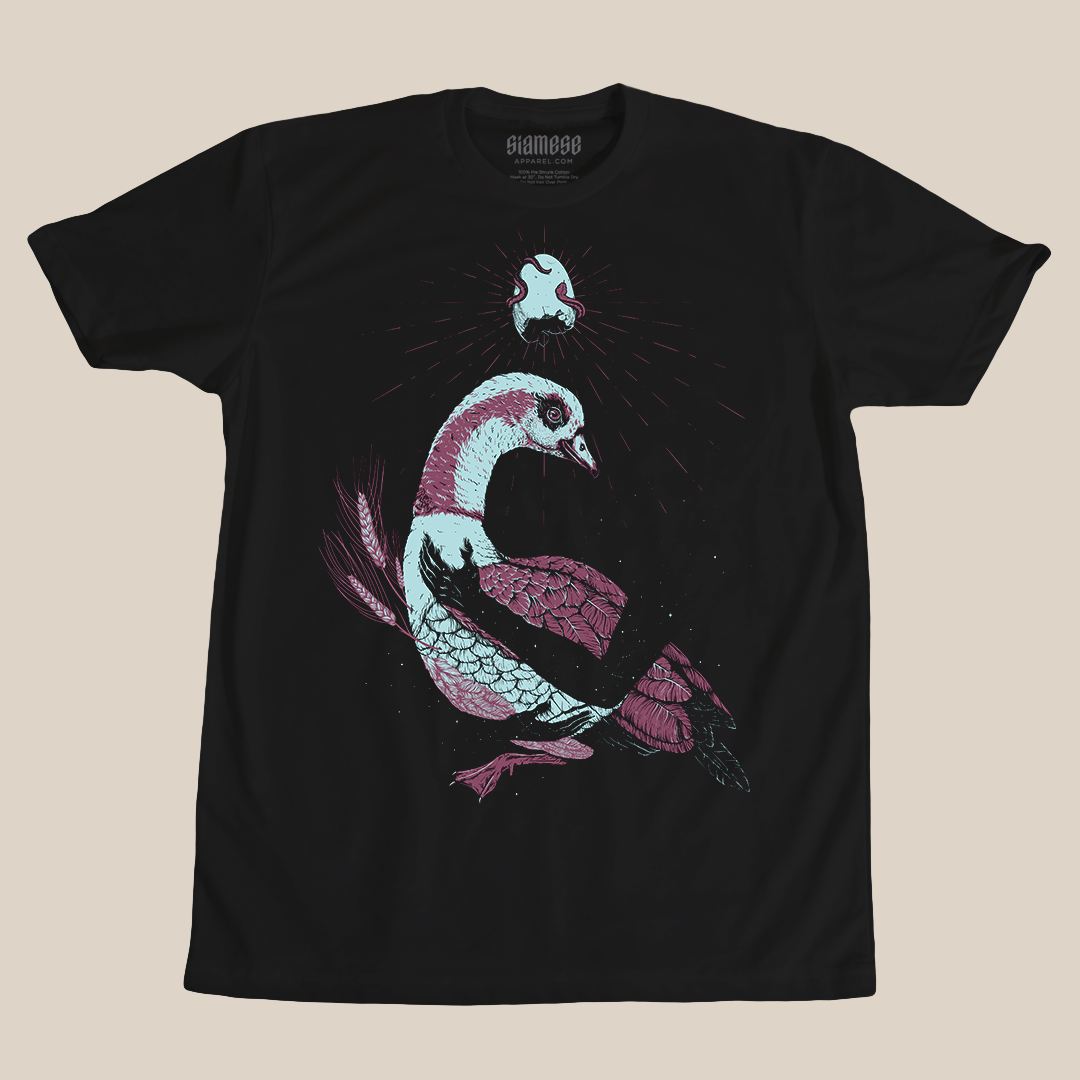 I liked the story so much that I decided to create something bigger and more detailed, so I could release it as a t-shirt with SIAMESE Apparel. The printing of both the zine and the t-shirt have been sadly delayed because of the COVID-19 crisis, but will be released soon.